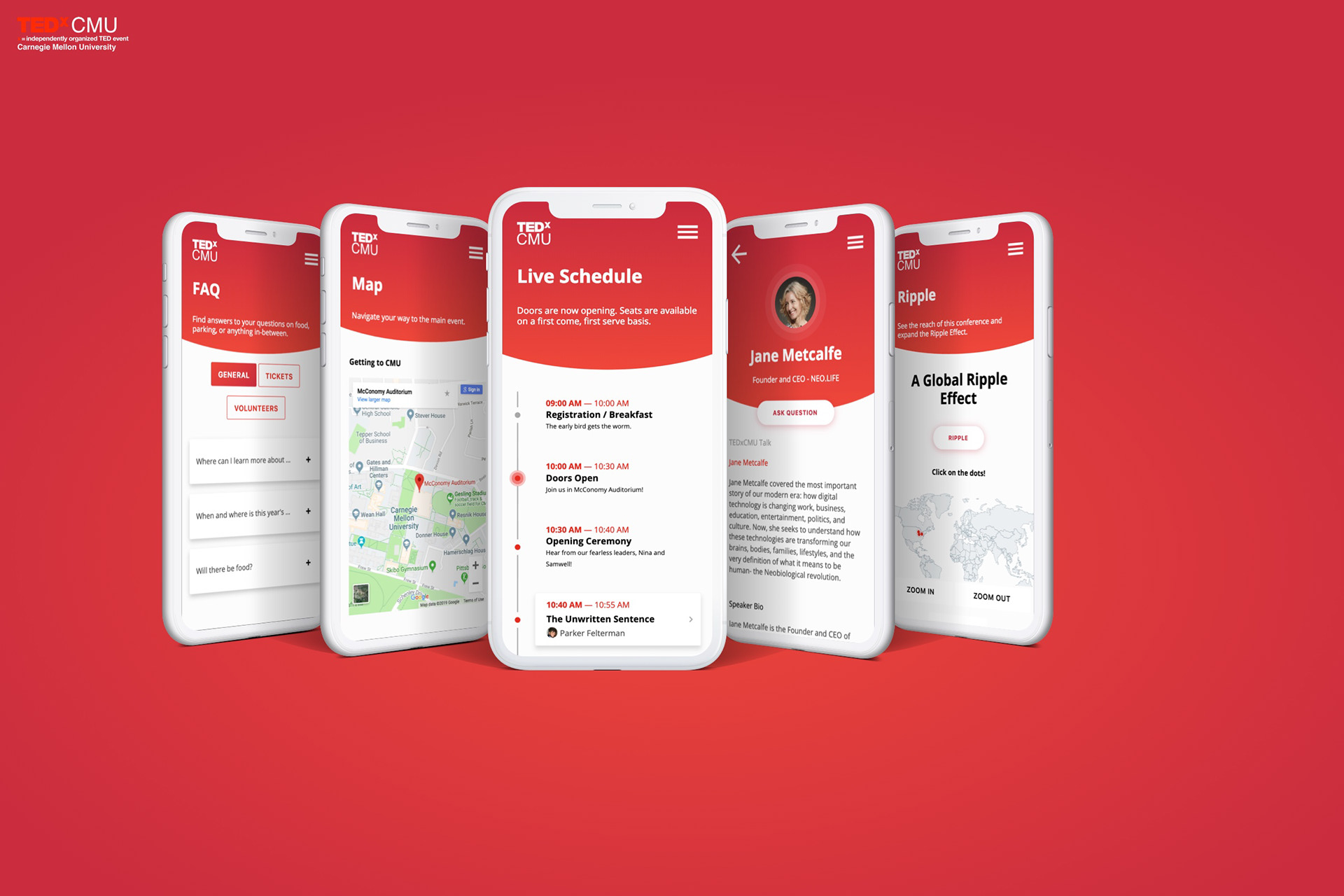 Roles:

 Front-End Development
Timeline:

 December 2018 - present
Tools:

 HTML, CSS, Javascript (React)
TEDxCMU is an independently organized TED event and conference at Carnegie Mellon University bringing together some of the world' most bold and innovative thinkers to share ideas worth spreading.
Given Carnegie Mellon's reputation in technology, entertainment, and design, the board decided to create an Innovation Team. Joining the team this fall, we set out to showcase innovative ideas in our community through an Innovation Expo and enhance TEDxCMU event experiences for audience members, speakers, and organizers alike through technology.
As the organization has grown considerably in the last couple years from just over one hundred audience members at our main event to now over five hundred with two curated mini-events per year, management and communication of the events have become considerably more challenging. 
Brainstorming a multitude of possible solutions, we received a multitude of potential ideas on how we could use innovation within the scope of TEDxCMU.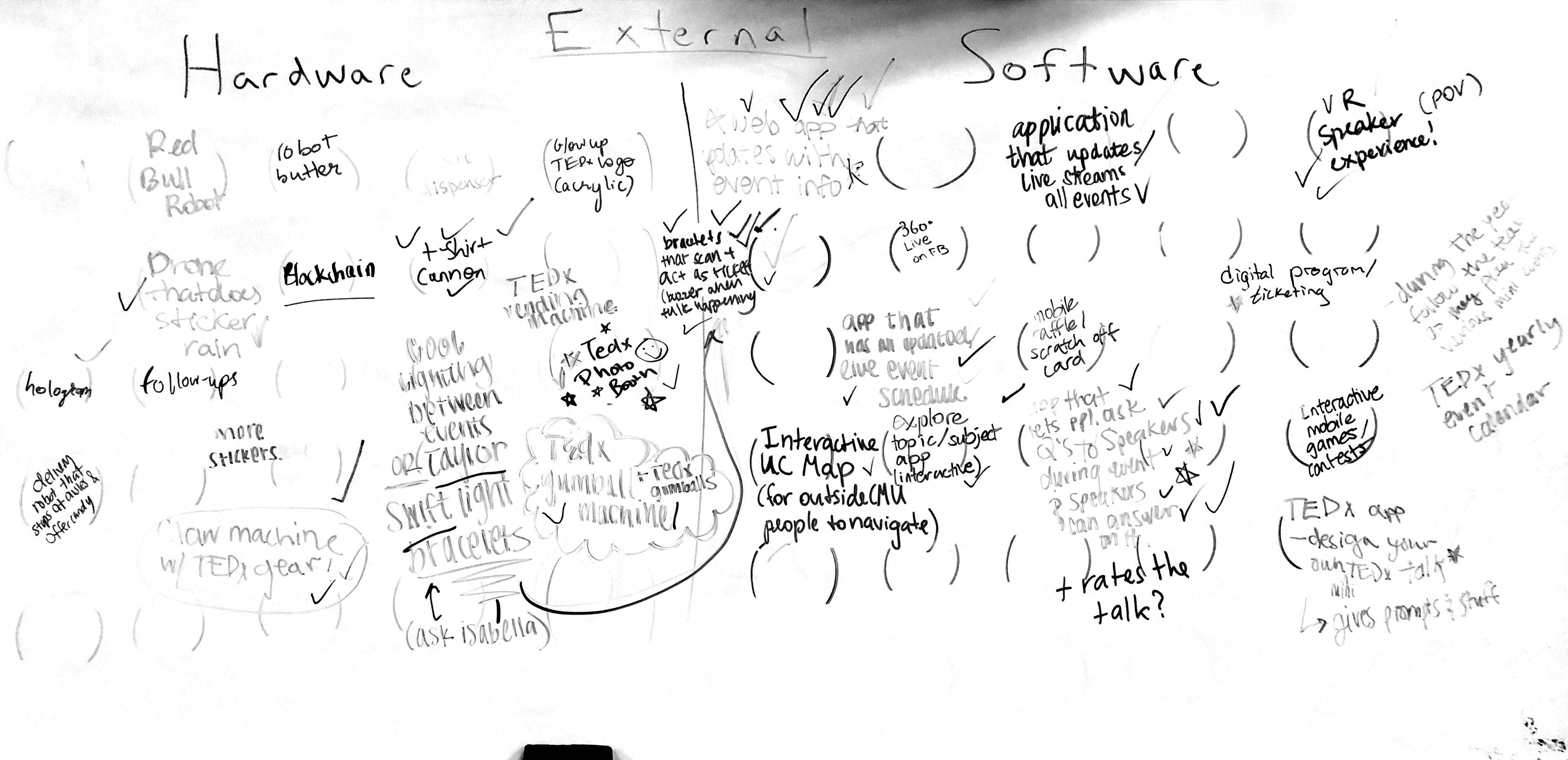 From this feedback, we decided upon building a web application as our first project, integrating features into the app that would address problems from past years. For example, a technical difficulty caused a delay by more than one hour for the main event in 2018, outdating schedules on printed pamphlets and causing confusion amongst audience members.A clear need was integrating a live schedule with announcements such that our logistics team could could easily manage audience confusion and expectations. 
We also discussed how we could help audience members better connect with speakers, and vice versa. A web app was the most logical platform for audience members to engage with speakers.
Reviewing feedback from the board, we decided to incorporate the following four primary features:
     • Live schedule
     • Speaker page and information
     • Map and direction
     • FAQs
This was also determined on the premise that attendees visiting our events are typically either professors, students, or members from the broader Pittsburgh community. 
We then made very basic wireframes and requirements, which we sent to the design team for feedback.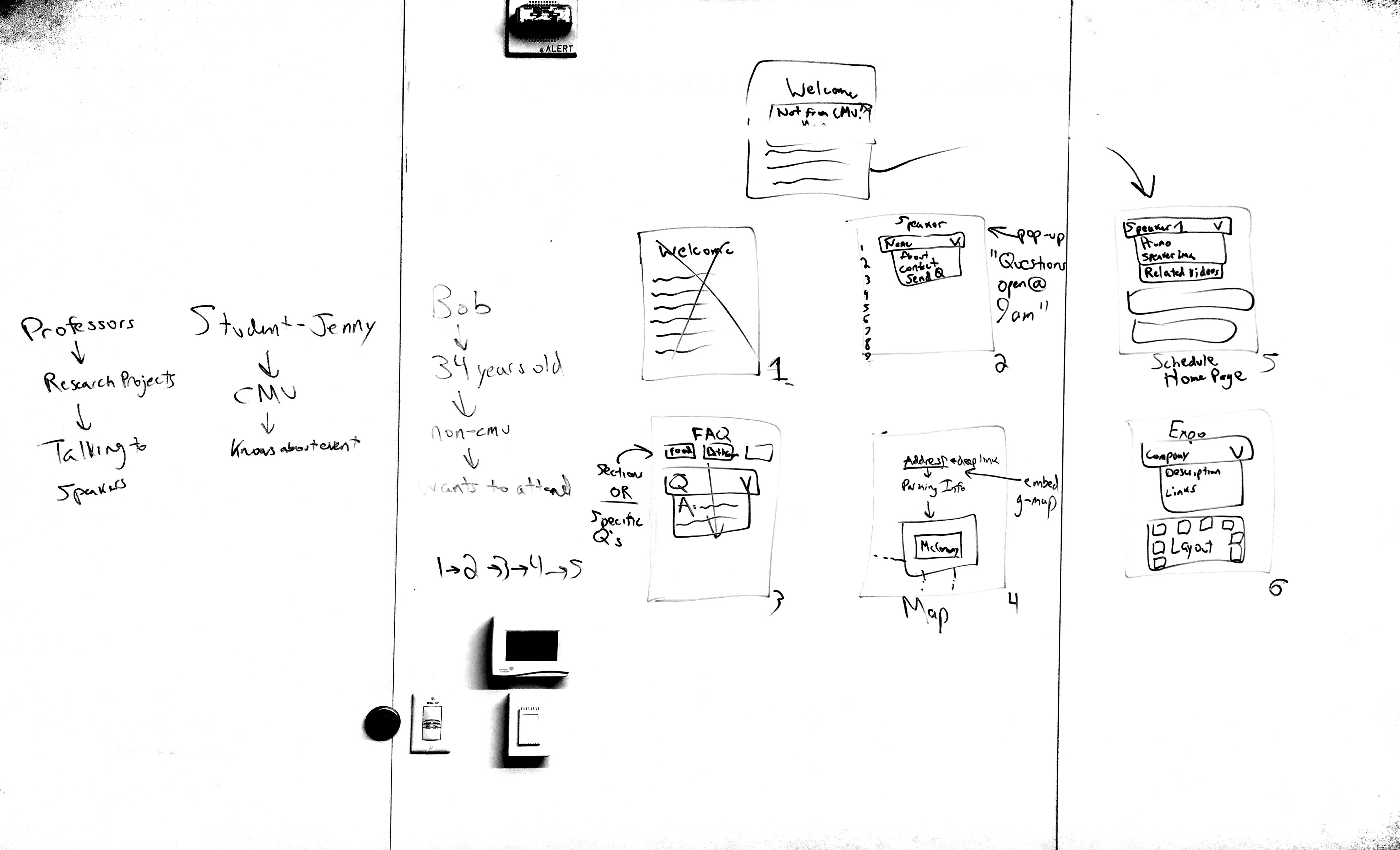 The design team created mockups for some pages within the app, such as the schedule page and speaker page. We used this as a guideline to create development standards and make designs consistent throughout our application.
We created a workable MVP for the Spring Mini-Event in February, where we ran a pilot of the app with over 50 users. We received an average user session of over three minutes across multiple pages and successfully received questions for our speakers to answer. This experience provided valuable feedback to help refine the application.
More process information coming soon...
View our working mockups of the final application below.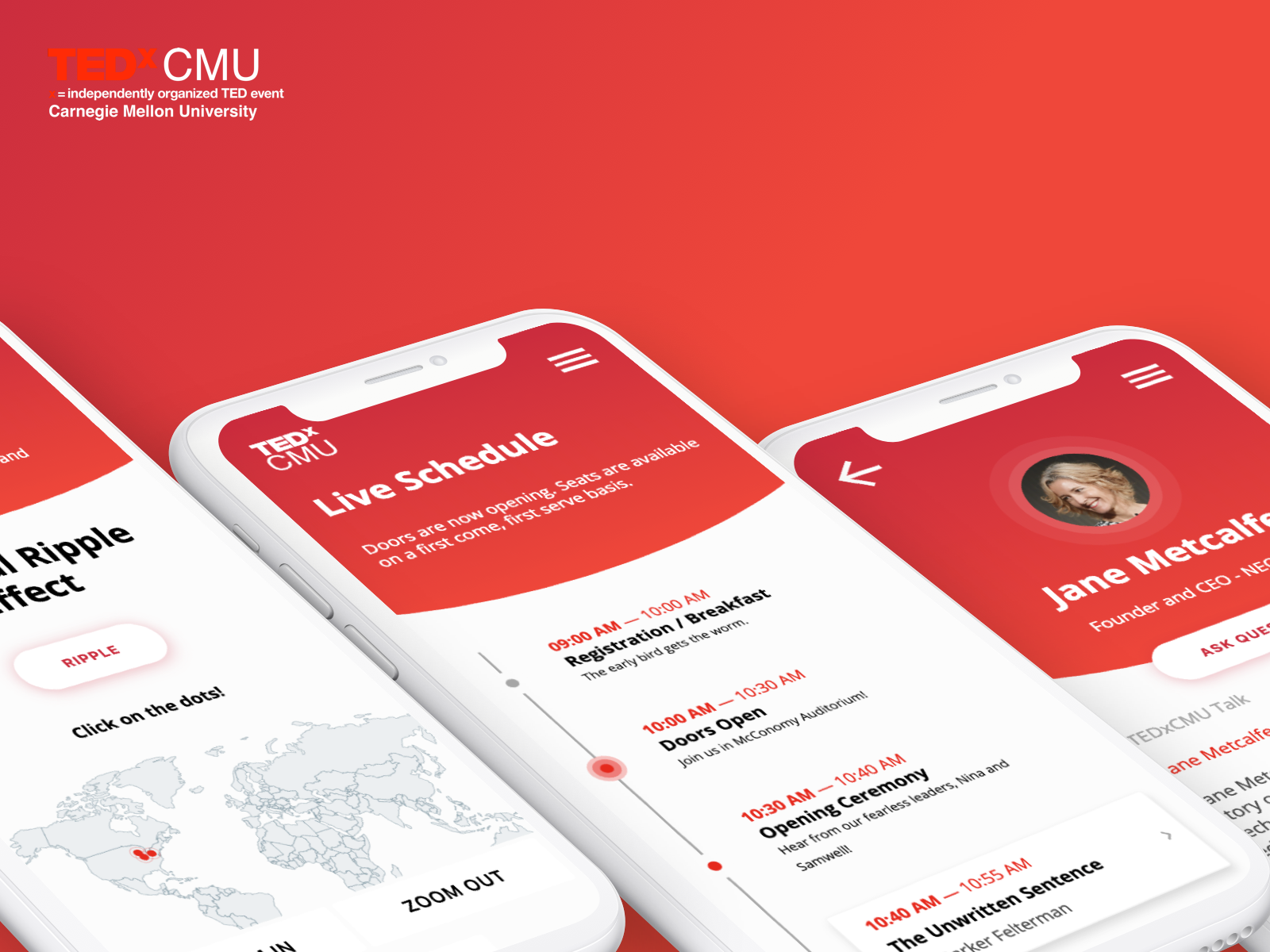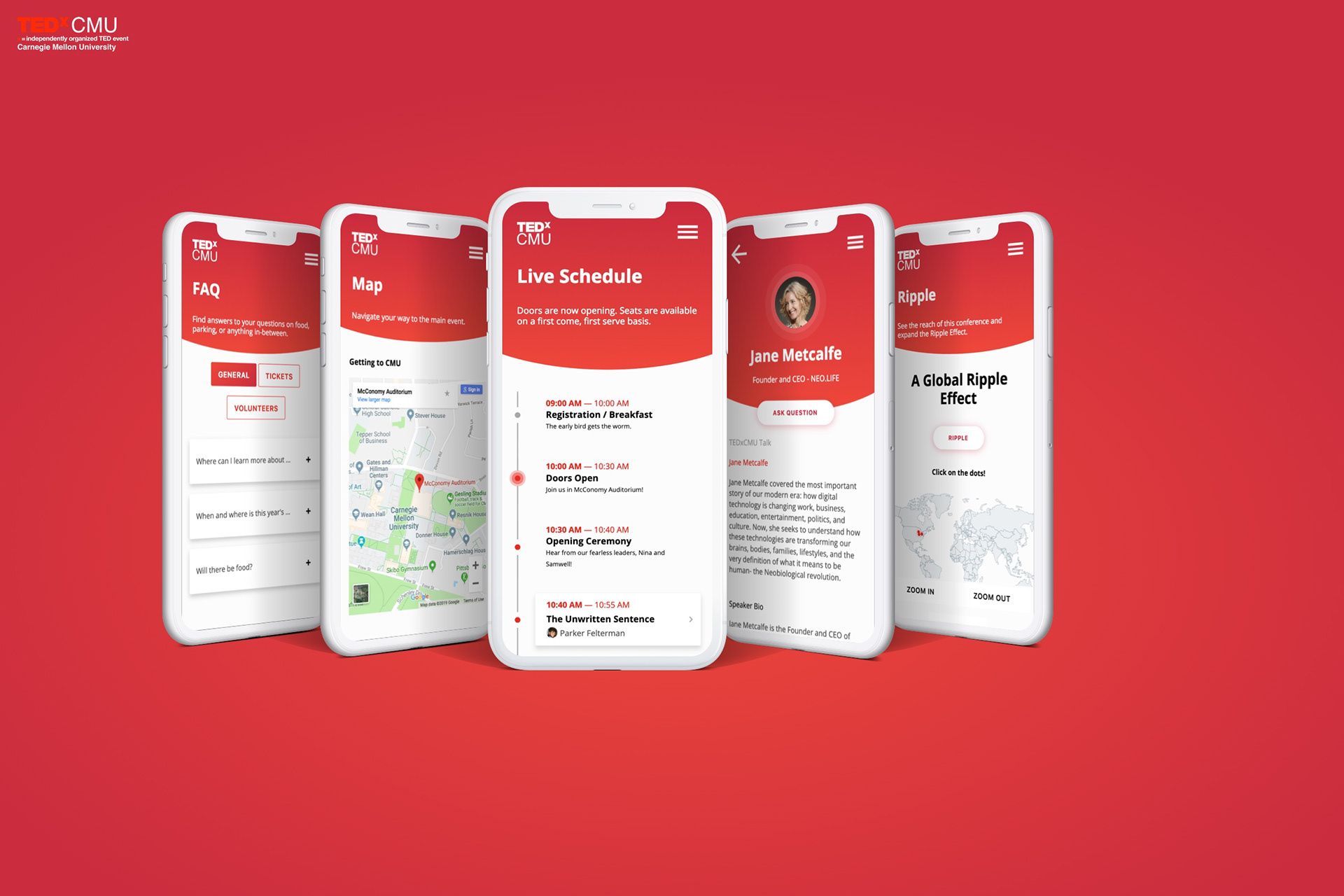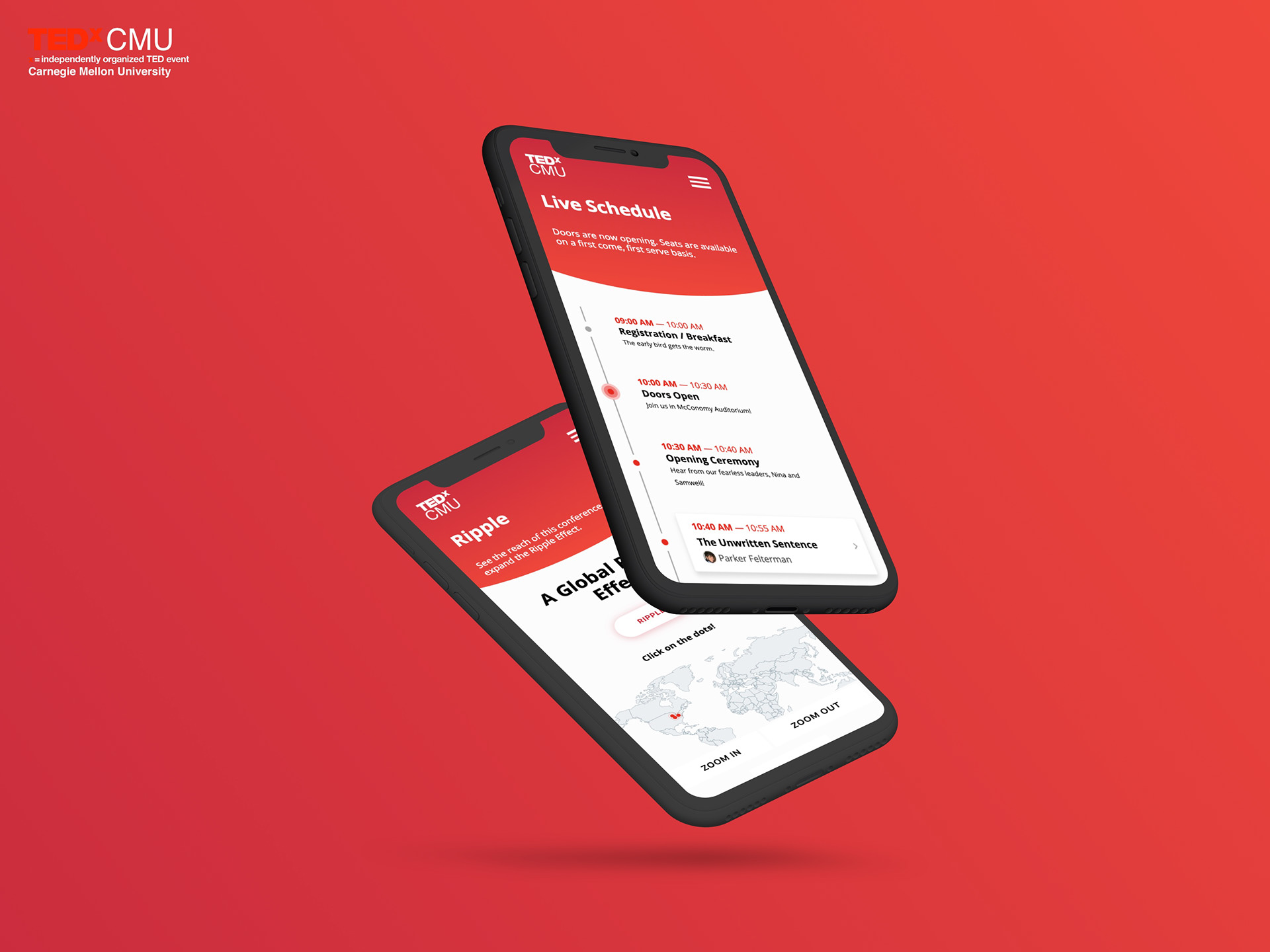 This project is currently wrapping up. Please check in later to view the status of this project or contact me for more information!