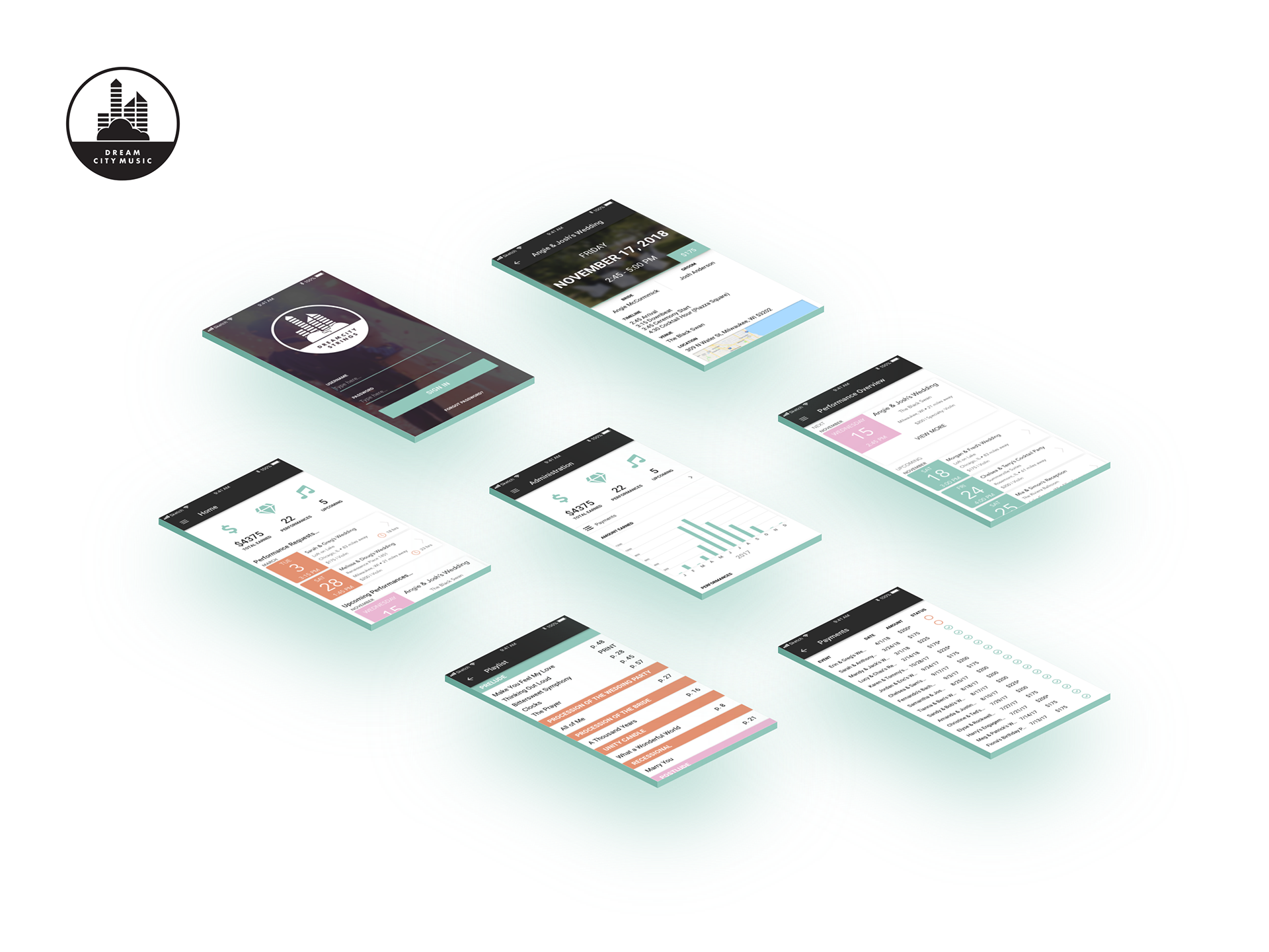 Roles:

 UX Design, UI Design, User Research, Front-End Development
Timeline:

 September 2017 - August 2018
Tools:

 Sketch, Flinto, HTML, CSS, Ionic Framework
Dream City Music (DCM) is a live musician service that provides live music for weddings, parties, corporate events, and more. DCM hand-picks quality musicians through an audition process and curates the perfect ensembles for a client's events. DCM takes care of the minute details in event planning with music through our planning software, freeing up time and creating the perfect ambiance for clients and guests.
DCM offers a web application for clients and has an internal management system for musicians. However, many musicians need to access information on-the-go, and the web application was not designed to accommodate for quick access to performance details or facilitate communication between musicians at gigs.
To make the platform more convenient and accessible for our contracted musicians, we decided that a mobile application could solve most of these problems, enabling musicians to accept performances faster, find important performance details, facilitate easier communication, and manage their respective accounts.

Knowing our app's user base in its entirety allowed us to design concrete requirements for the application. For example, our musicians use both iOS and Android, so making the app available on both platforms was necessary. Being a small team and leading development, using a hybrid framework was an obvious requirement.
Walking through the features that would make the founder's life easier as a freelance musician and the current platform, we set up a list of possible sections and base functionality for each section of the application.
After reviewing the requirements, I created a basic site map of the application to show general navigation of the different pages.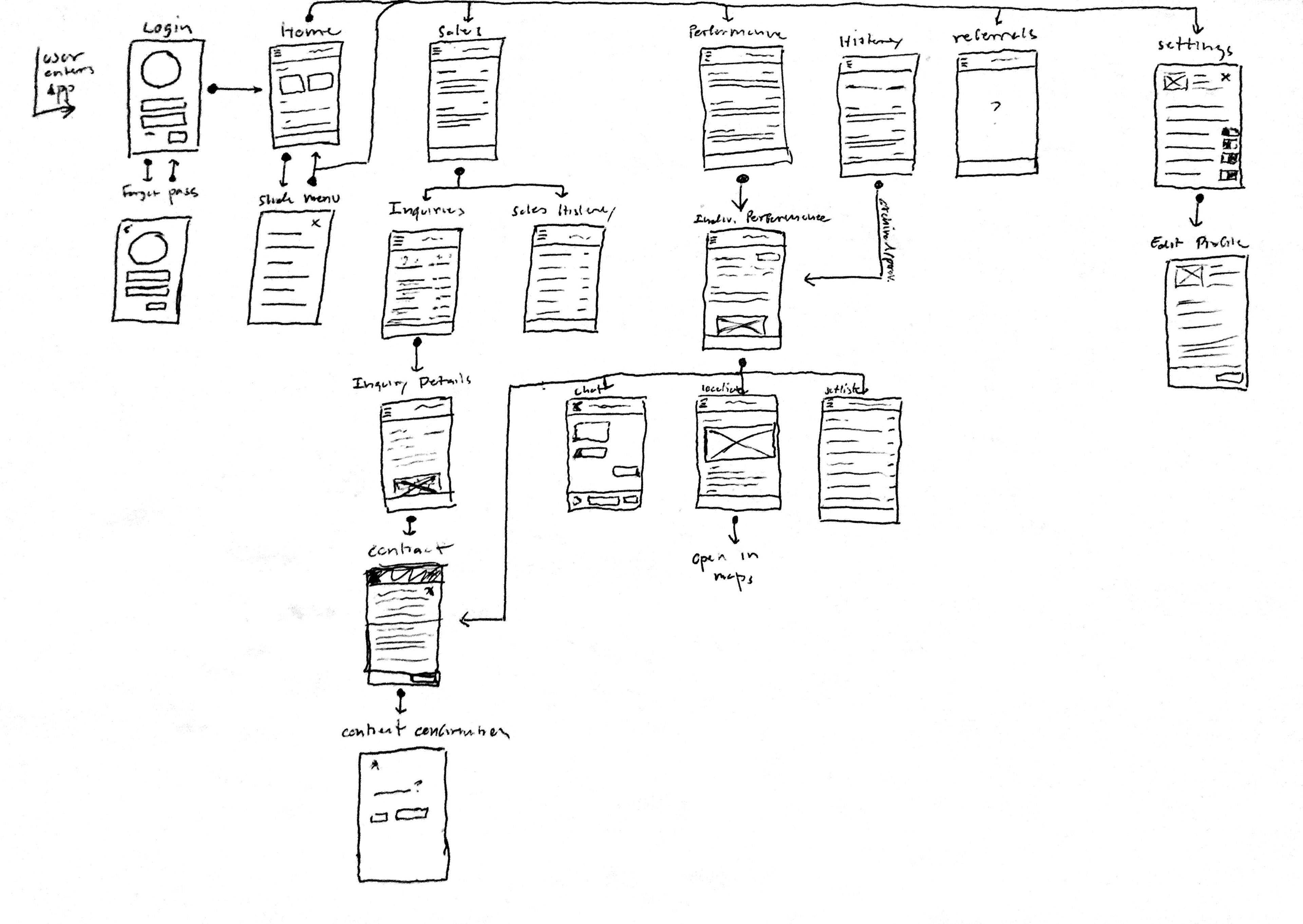 During this process, we changed the names of each page multiple times as we learned which terminology was most comfortable to other musicians.
As this was my first mobile application, I drew upon various sources and images of popular apps to experiment with numerous iterations in sketching.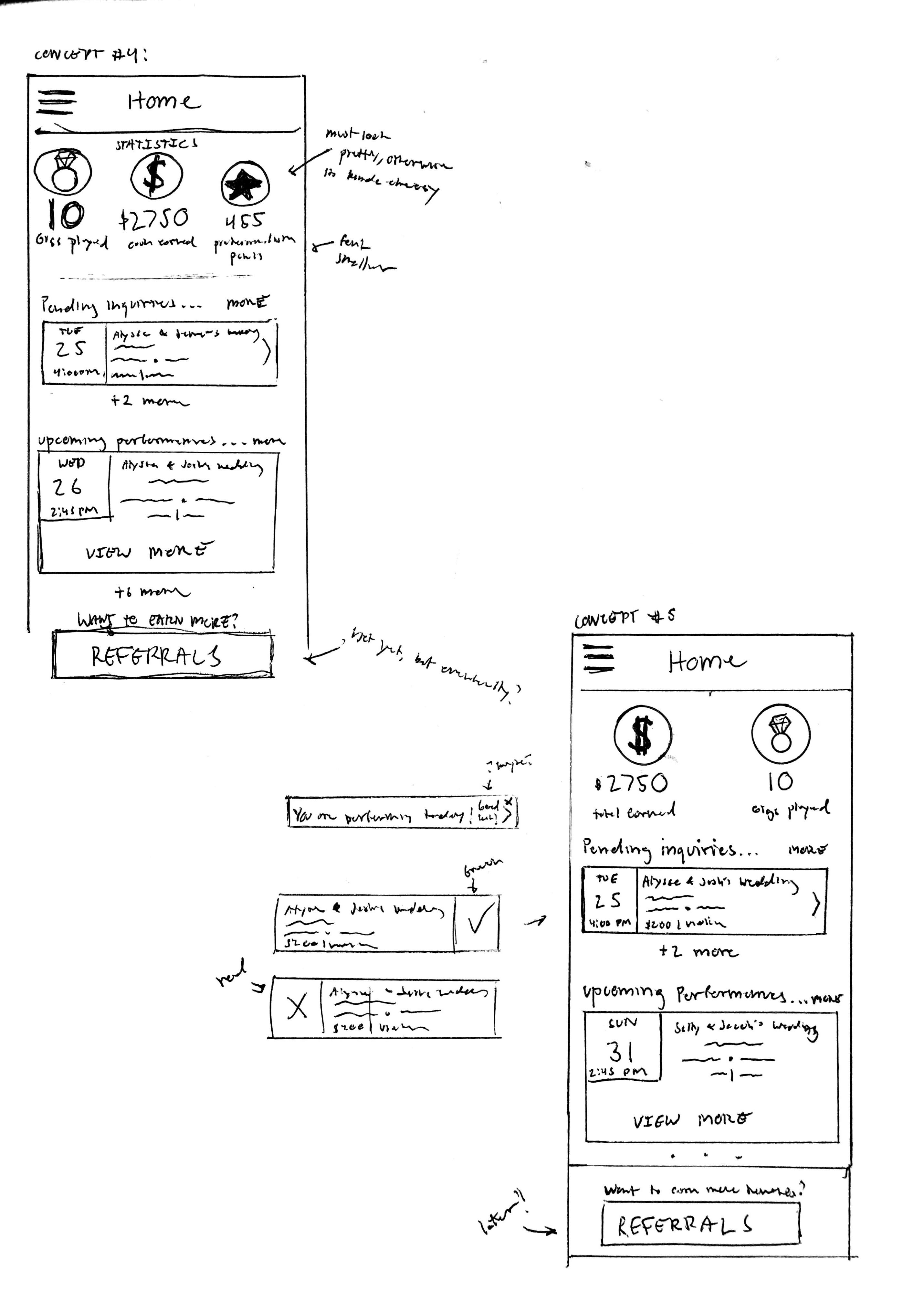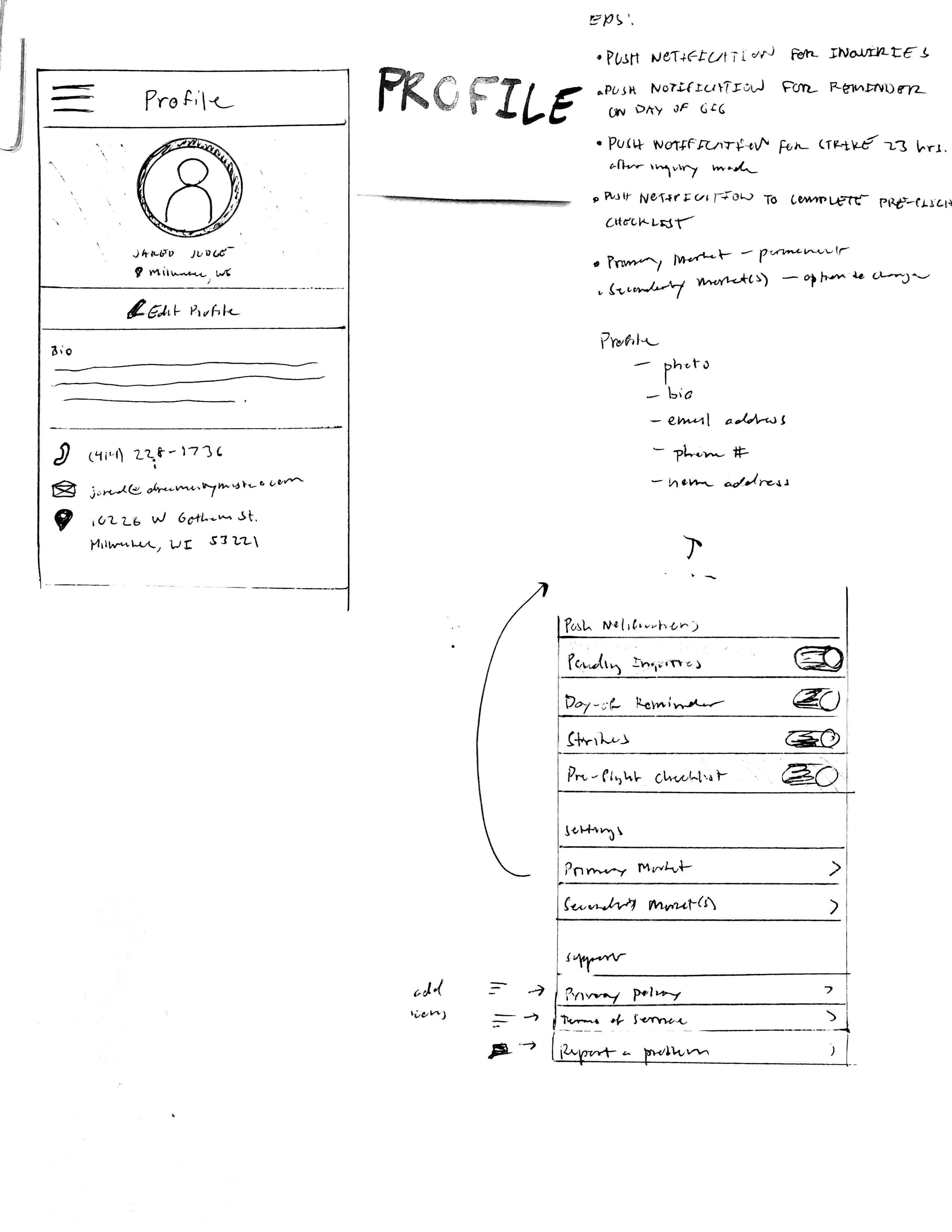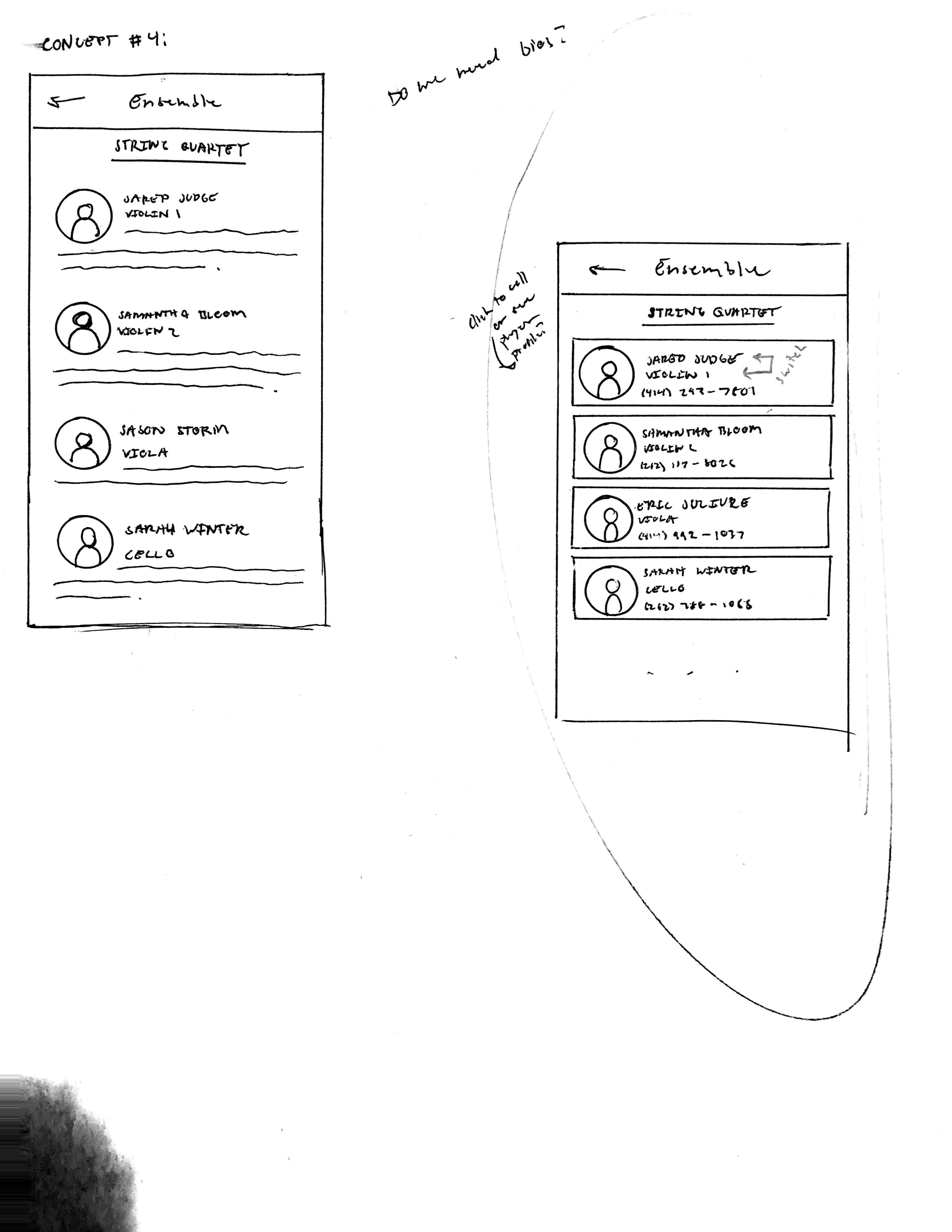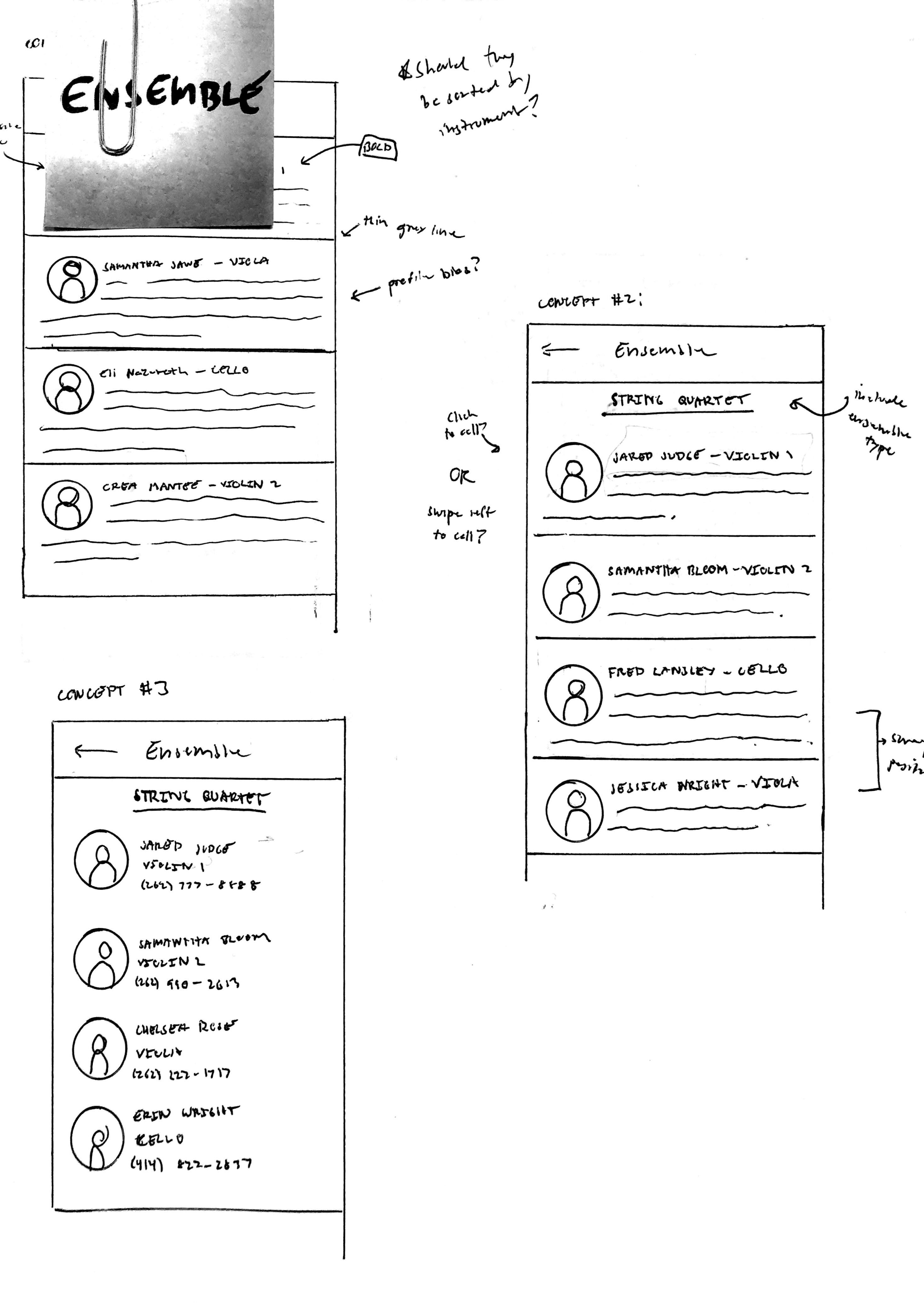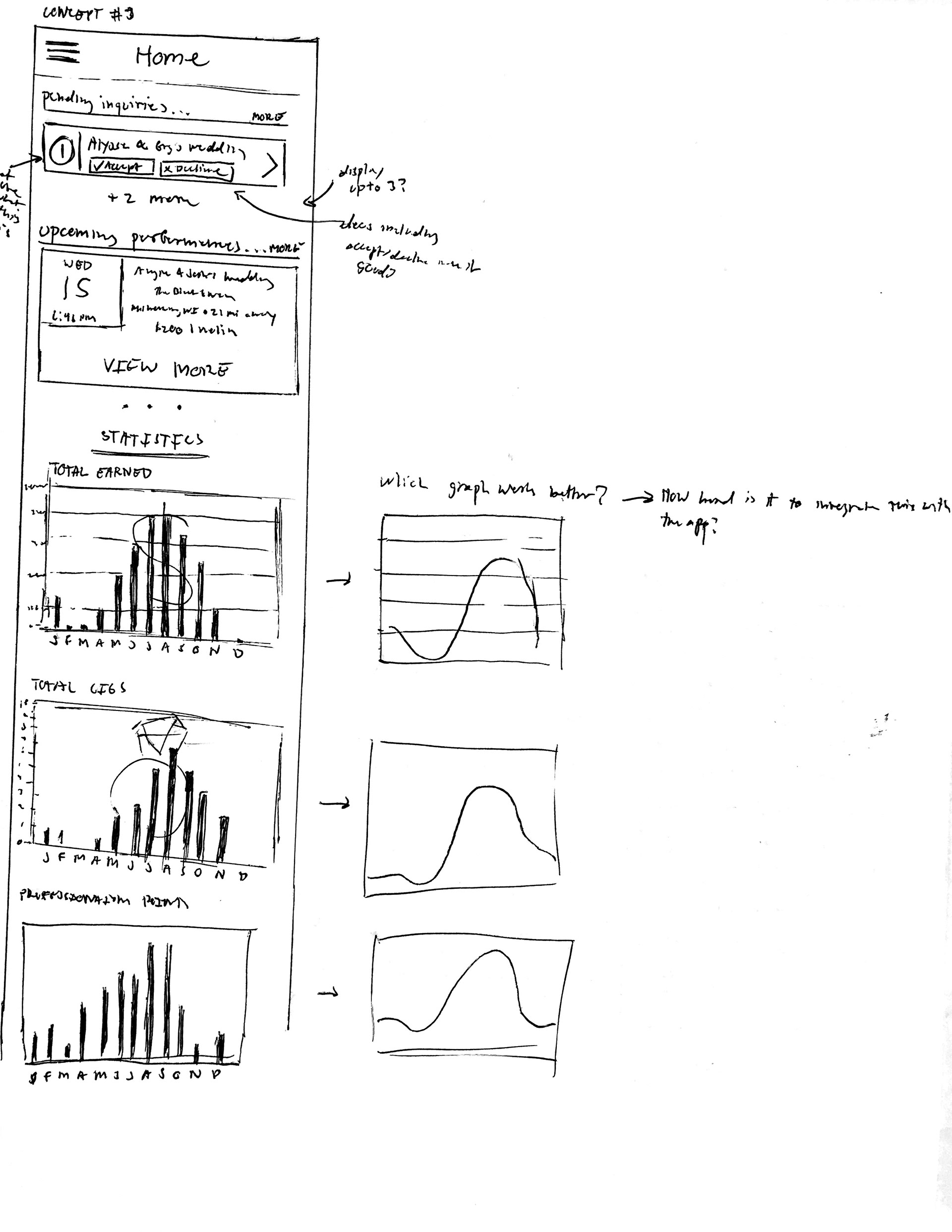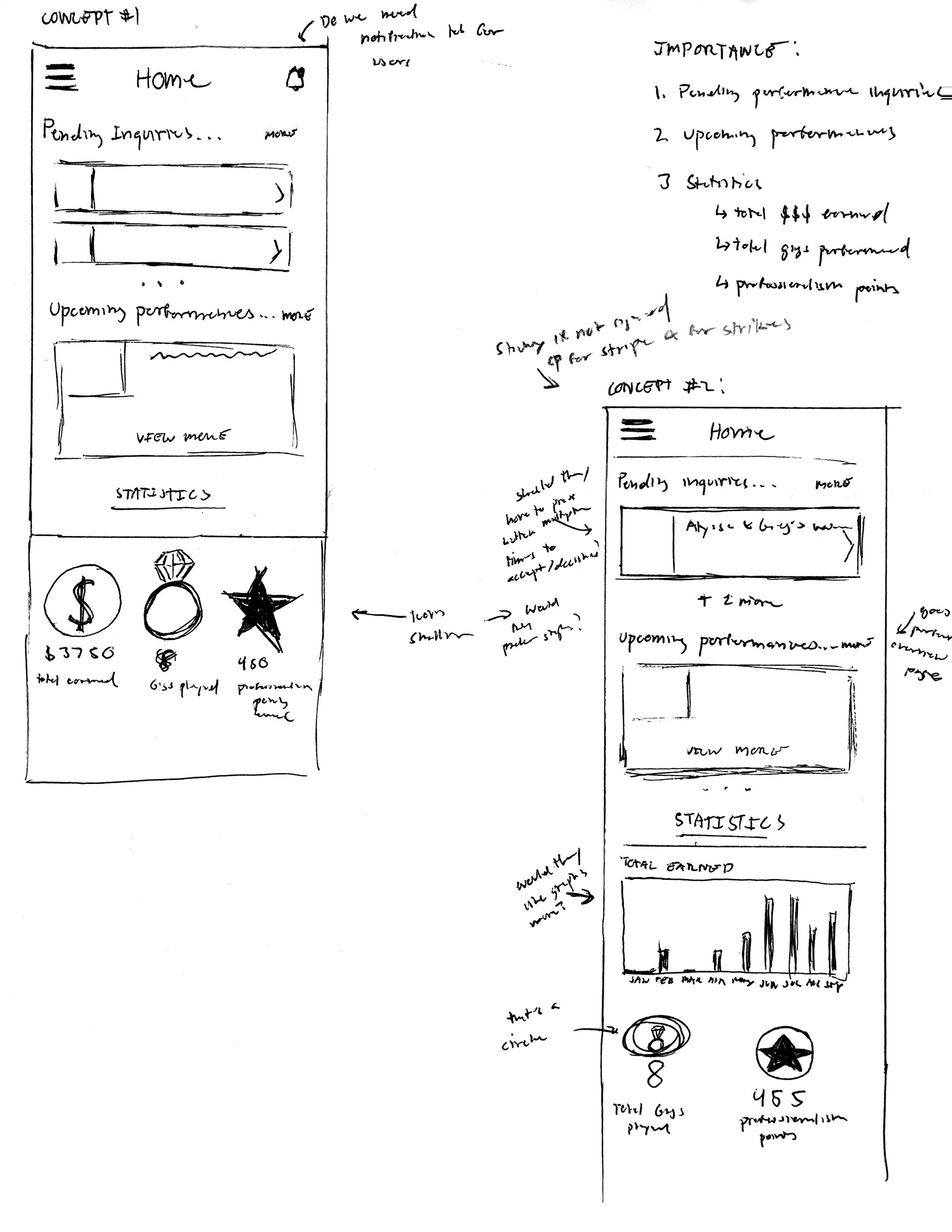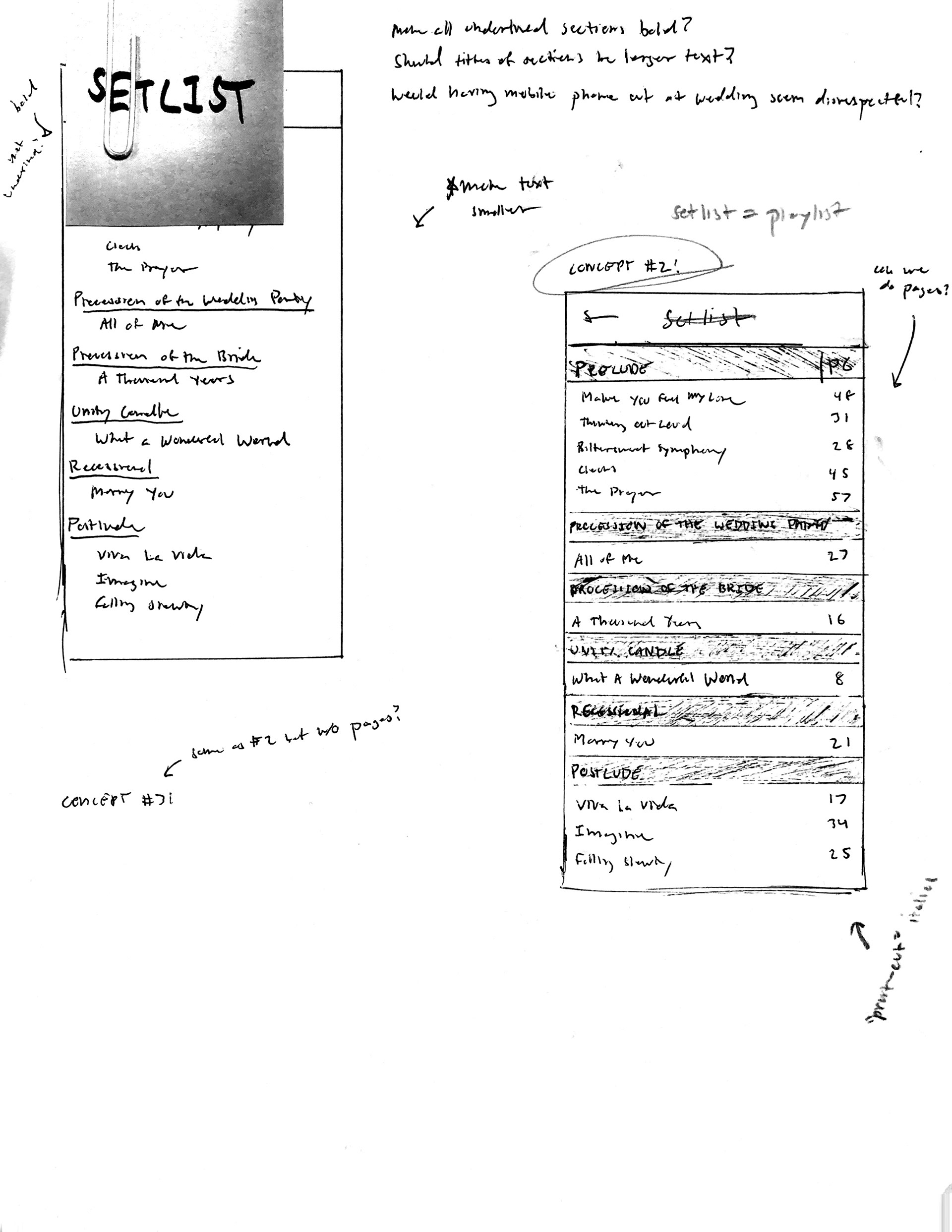 Going through sketches helped create some grayscale mockups. I initially experimented with Justinmind to create initial wireframes (shown below), before switching to Sketch as the wireframes were approved and we moved swiftly to high fidelity mockups.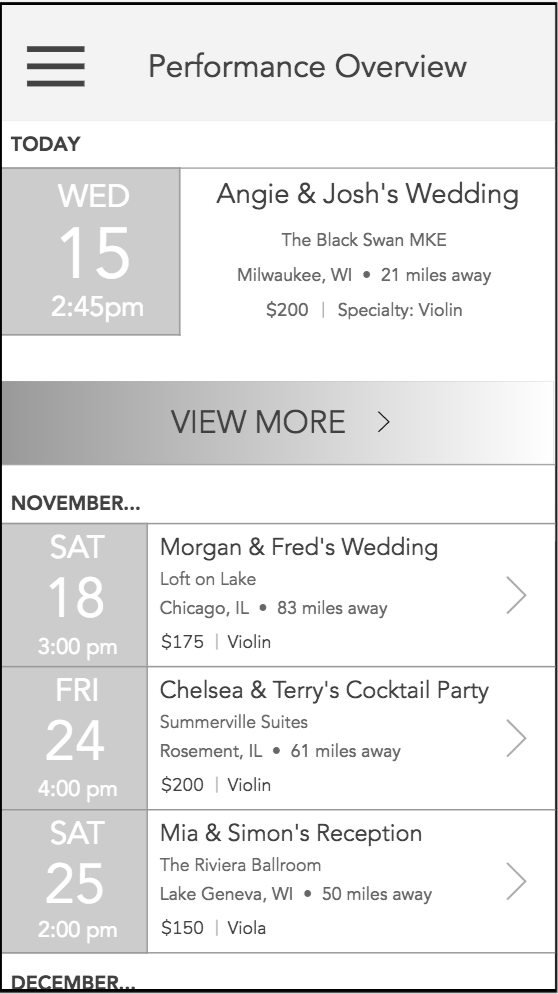 I mimicked the sprint process as outlined in the book
Sprint
 by Jake Knapp, moving from wireframes to high fidelity mockups and an interactive prototype within a week. We set up two user testing sessions at the end of the week to act as a deadline, and to receive feedback on and validate the concept.
After creating the first round of high-fidelity mockups for the app, I put together an interactive prototype in Flinto to test on musicians. I sat down with two currently on the platform that would be beta testing the app to get feedback.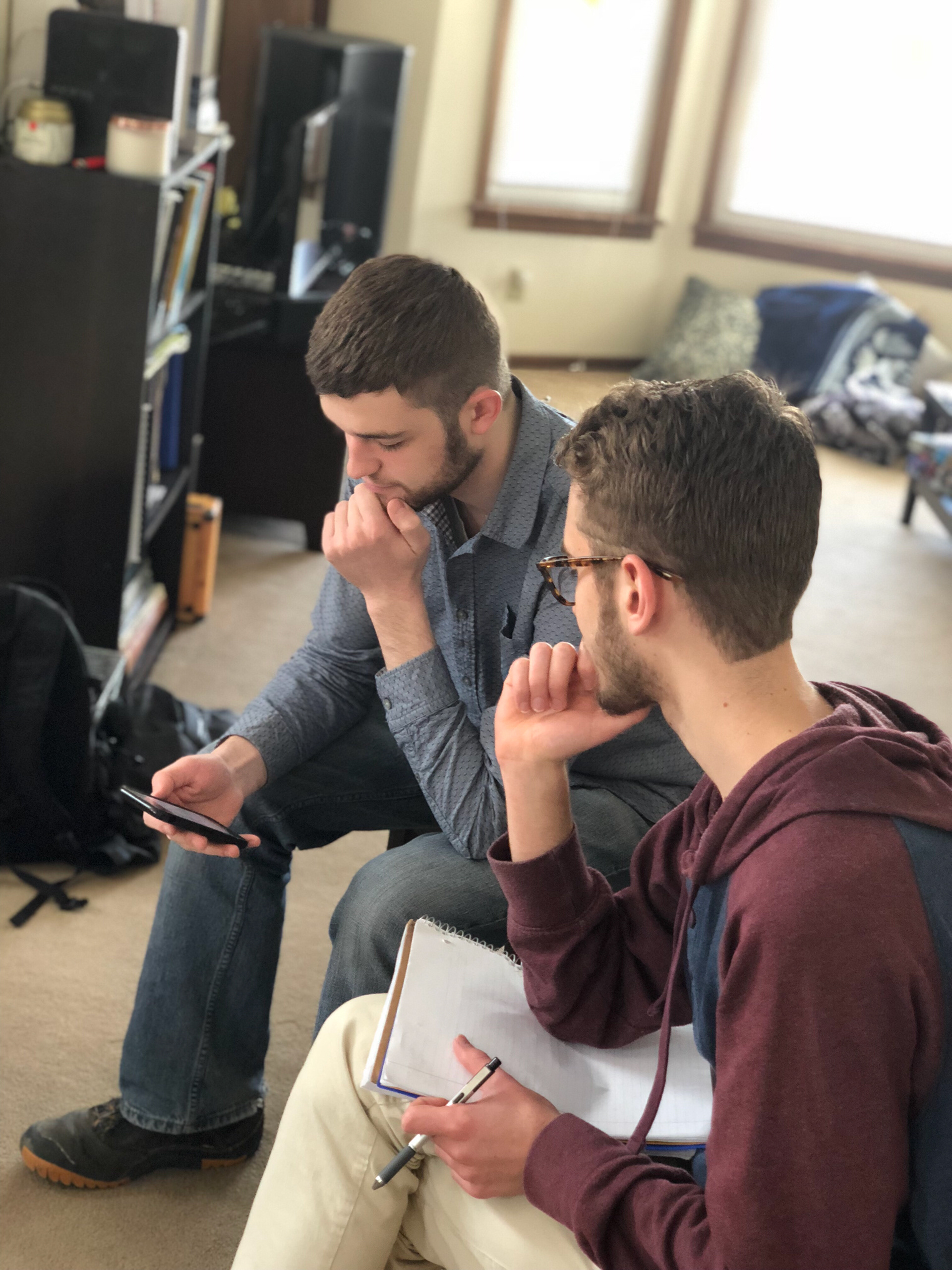 After a combined 90 minute session with musicians, we received very positive feedback. We wrote down their thoughts, improvements that could be made, and potential features for future iterations and other important considerations we might have missed before developing the app to launch.

The application had some important changes based on our user testing. For example, we found it important to distinguish performance requests from accepted gigs, as well as the time remaining for each request. Musicians also wanted to see a calendar view of their performances.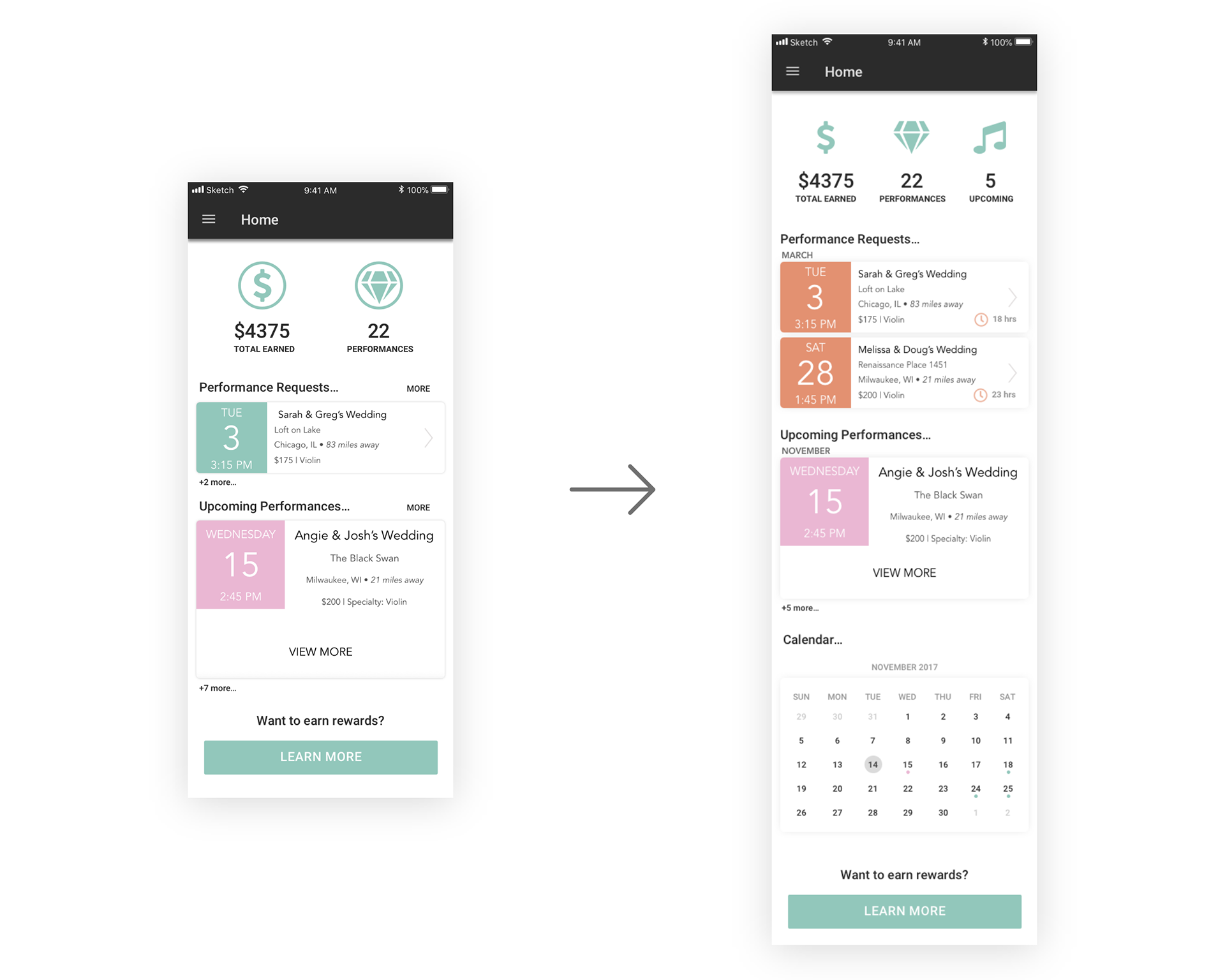 The playlist page also changed quite a bit based on user needs. The ability to view playlists during performances is one of the most basic, useful features. Traditionally, musicians print off playlists beforehand to keep on their stands. While testing, we had musicians put their phones on stands as if they were playing a gig. 
We realized musicians found it helpful when the prelude and postlude of performances were demarcated, and that the text size for this page generally needed to be larger compared to when they were normally using the app. We subsequently changed the layout of the page to reflect these user needs.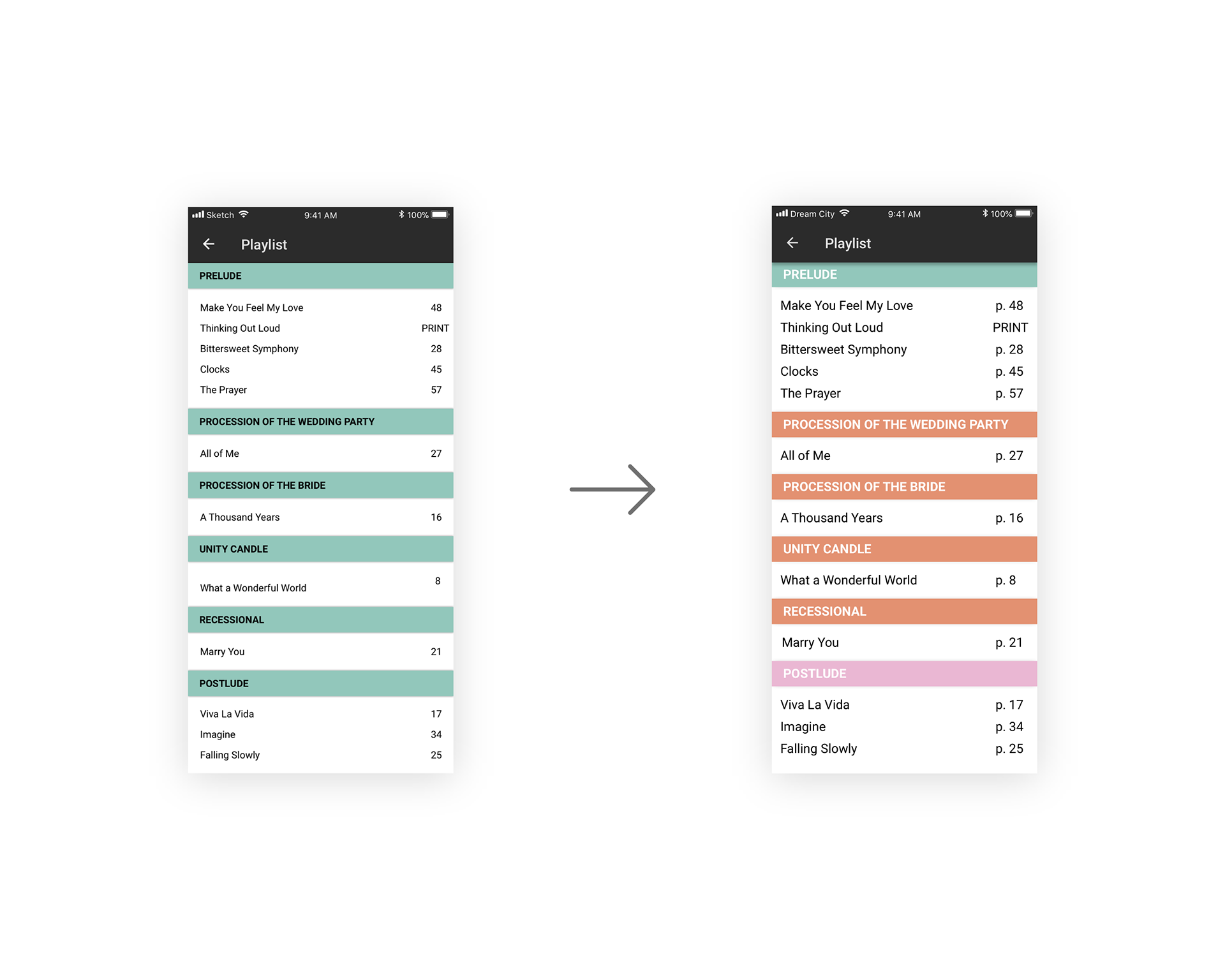 In the end, the changes were subtle, but made a tremendous difference in usability. We also discovered musicians would appreciate features such as a dark mode for when performances were staged in low-light situations, something I hadn't considered prior to testing. We added these such features to a list for future iterations. An overview of our changes from this single group of tests can be viewed below.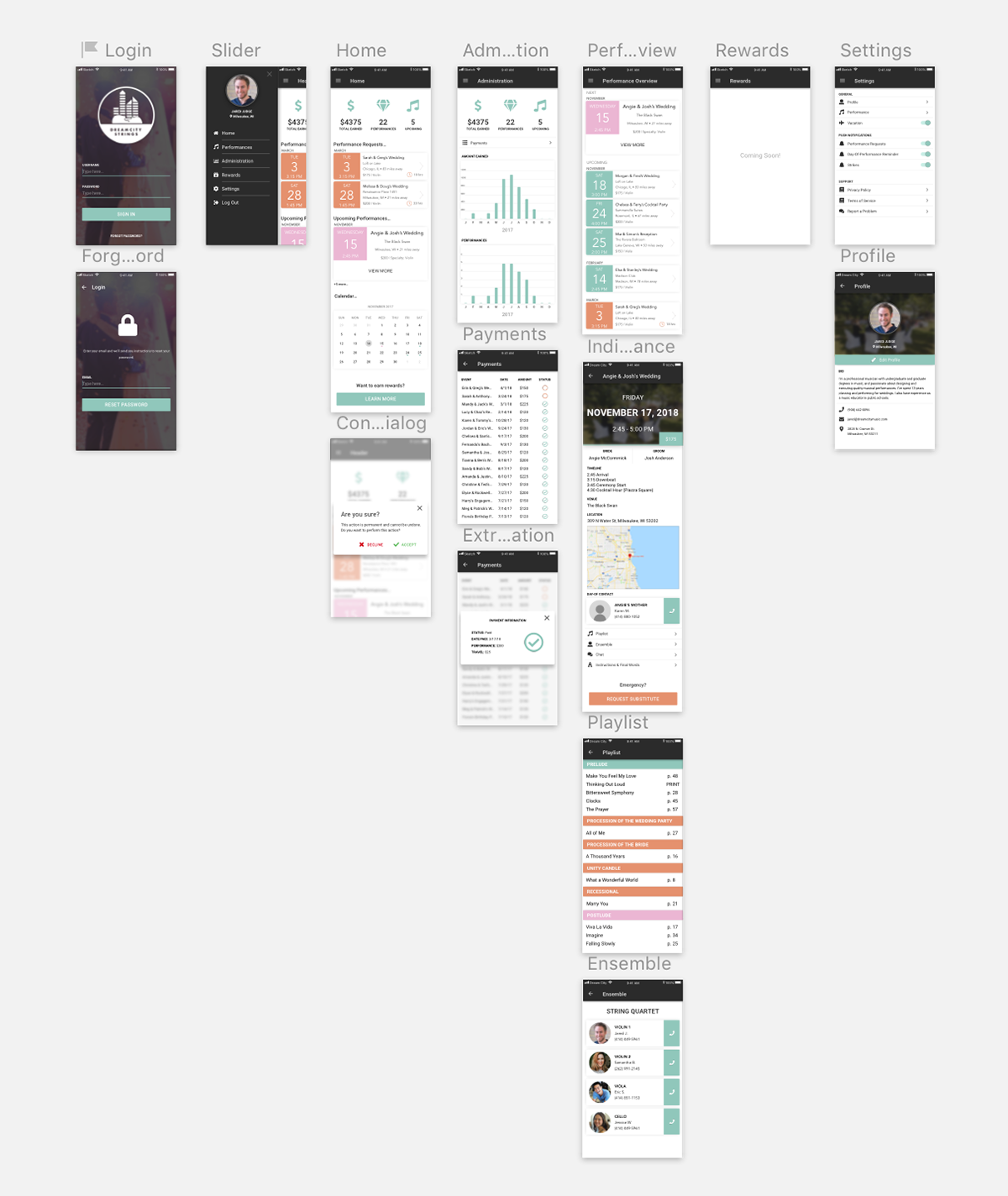 The process of developing this mobile application was enlightening. While I'd have changed quite a few components looking back now, I had the pleasure of knowing this application was genuinely helpful to the 100+  musicians contracted on our platform.

This experience also served as a launchpad to talk to 110+ community members in my high school on entrepreneurship and modern product development as students as part of a capstone project during my senior year. While we've now transitioned DCM to the BookLive platform, this project served a real purpose for a real company, inspiring others along the way. I am incredibly grateful for that.
Feel free to check what I've designed for 
BookLive
 to make gig management accessible and easy for music groups across the country!